The Art of Farming
As a harvest goddess, your strength stems from your rice-planting ability. The more rice you harvest, the more skills you will develop. Be sure to give your crop the care it needs while it grows—rice is power, after all!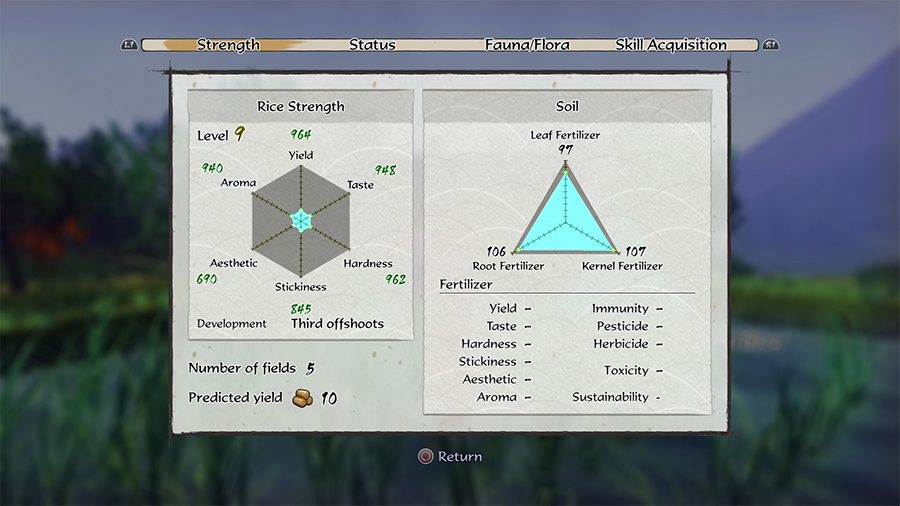 Rice Status
Shows rice properties, the fauna and flora inhabiting the field, and upcoming skills.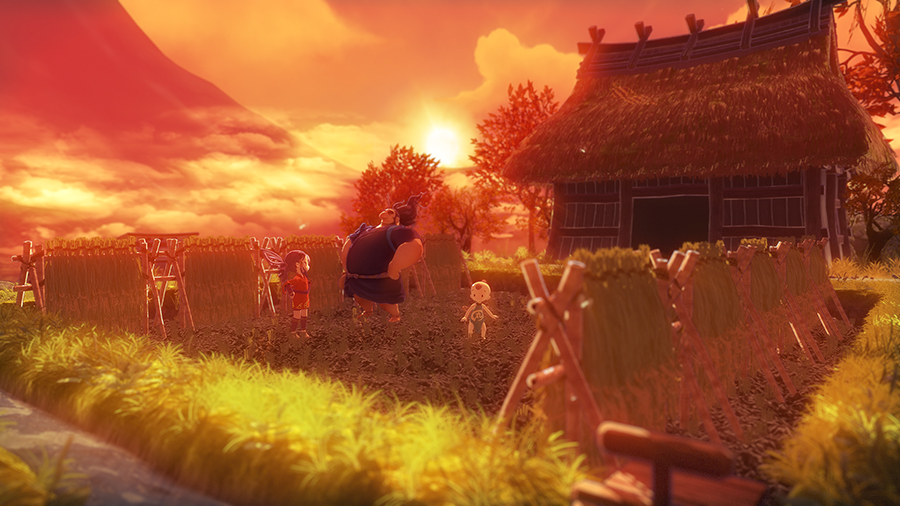 The Weather
The weather can help or hinder your harvest, so be sure to keep an eye on it as your rice grows. If you require a certain type of weather to accommodate for the status of your crop, you may request a change by offering amber to Lady Kamuhitsuki as a part of an Agricultural Assembly with Tauemon.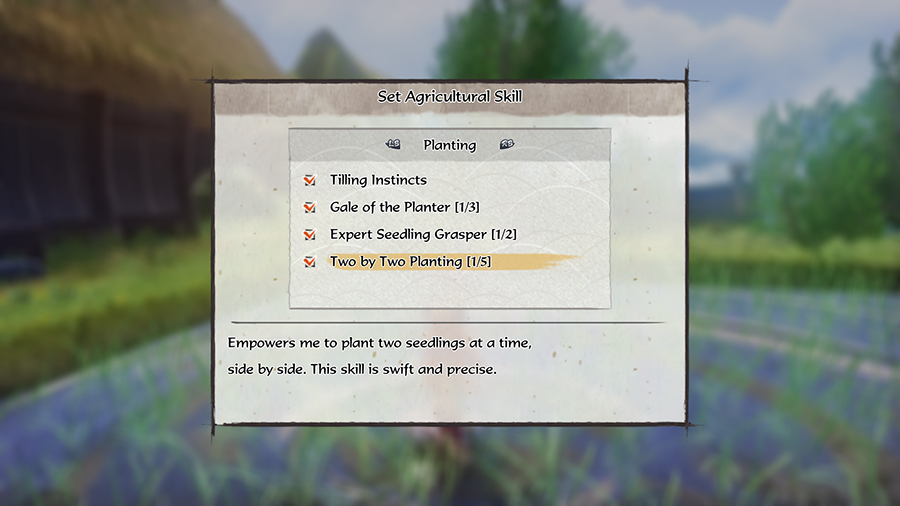 Farming Skills
As you grow more accustomed to rice farming, new skills will become available to increase your efficiency. Farming skills can increase the speed at which you plant rice seedlings, boost your tilling range, speed up the rice polishing process, and more. Acquiring them will save you time and effort, so keep an eye out for any new skills as you work the field!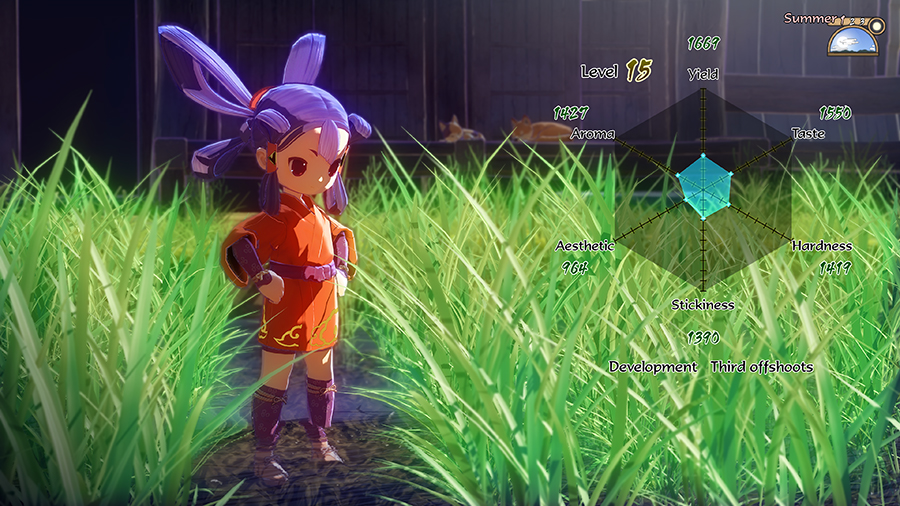 A rice crop has six main attributes, which correspond to the following aspects of your power as a harvest goddess.
Yield = HP
Taste = Strength
Hardness = Vitality
Stickiness = Gusto
Aesthetic = Luck
Aroma = Magic